Roberts lives at Fiddlers-Green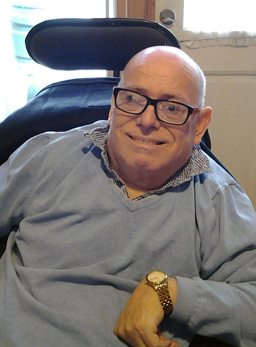 Robert has a combination of physical disabilities, cerebral palsy and mild learning disabilities, but Robert doesn't let this stop him enjoying life. Robert lives at Ability's Fiddlers Green Service in Surrey and says;
"I like living here, I go out with support staff and they take me swimming. I go to the local day centre. I do all sorts of things there and I get lunch.
We have monthly meetings with the staff and talk about what activities we're going to do."
In his spare time Robert also likes listening to music especially Chas and Dave and looks forward to visits from his brother.